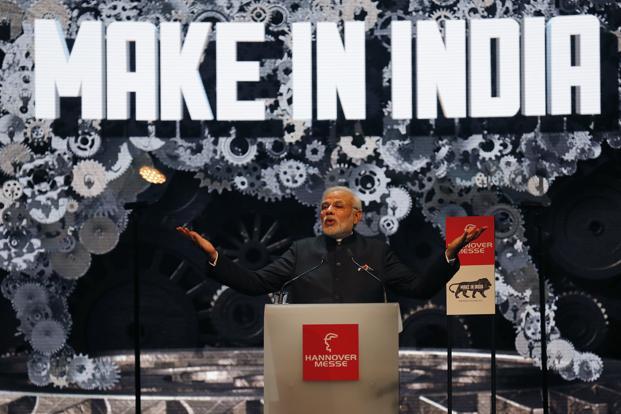 Engaging the Neighbours
India's foreign policy was inherited by Prime Minister Narendra Modi from his predecessors. However, its contours were redefined by him with his 'Neighbourhood First', 'Extended Neighbourhood' and 'Act East' doctrines, as well as the 'Make in India' program. He scored his first diplomatic coup when he invited to his swearing-in ceremony in May 2014, the Heads of Government of all SAARC countries, including Pakistan and China, with which India has had full-fledged wars and any number of border skirmishes as well as military stand-offs.
Modi's gesture of sagacity and good neighbourliness was followed by a State Visit to India by the Chinese President Xi Jinping, which our Prime Minister reciprocated by visiting Beijing. All these moves sent a message to both the belligerent neighbours of India as well as to the rest of the world. These neighbouring countries were expecting, with some degree of trepidation, a major shift in India's so-far-benign Foreign Policy, after the leader of the India's leading Hindu nationalist Bharatiya Janata Party (BJP) was voted to power with a massive mandate in the national elections in 2014.
Modi scored again when he proposed Foreign Secretary-level talks with Pakistan, which were subsequently scuppered by the latter. Similarly, even as there was an incident of border incursion by the Chinese troops on the eastern front, he was busy discussing the strengthening of bilateral relations between India and China with the visiting Chinese President Xi Jinping at Ahmedabad. During Xi Jinping's visit, 12 Agreements were signed between the two countries. China committed to investing US$20 billion in India over the next five years and establish, among other things, an Industrial Park in Gujarat and another in Maharashtra.
During Prime Minister Modi's visit to China, 24 bilateral Agreements were signed. It came as a remarkably refreshing gesture on the part of the Indian Prime Minister when he demonstrated his willingness to sit down at the negotiating table with a country that had seized sizable stretches of Indian territory and was a staunch ally of Pakistan, with which India has been having border problems. The common denominator of the talks was the desire to keep bilateral relations in the economic sector moving for the mutual benefit of the two sides. It was unfortunate that Pakistan was not willing to see reason and share Modi's wish for the improvement of India's common destiny with that country.
Apart from inviting Heads of Government of SAARC countries, Modi exhibited his concern for the collective welfare of the South Asian neighbours when he exhorted the DRDO scientists at an ISRO launch event to work for the development of a dedicated SAARC satellite. This satellite, he said, should share the fruits of technology like telemedicine, e-learning, etc with the people across South Asia, with the aim of complementing the currently operating Indian Technical and Economic Cooperation Program in the region. Another occasion soon presented itself for Modi to demonstrate India's solidarity with its neighbours especially during the latter's hour of need.
When Nepal suffered a series of devastating earthquakes in April this year, India rushed its first plane containing relief material, medical assistance and medical teams within six hours of the first quake. This was followed by relief operations code-named 'Operation Maitri', the largest of its kind launched by India outside of its borders. India committed an aid of US$1 billion for the rehabilitation efforts of Nepal. Modi announced, "We will wipe the tears of every person in Nepal."
Visit to Neighbouring Countries
Furthermore, as part of his 'Neighbourhood First' doctrine, Modi undertook a series of whistle-stop tours to South Asian countries, starting with Bhutan and Nepal. The other countries on his itinerary were Sri Lanka, Myanmar, Fiji, Seychelles, Mauritius and Bangladesh. During his landmark visit to Bangladesh, the Instruments of Ratification of the Land Boundary Agreement were exchanged between the two sides and as many as 22 bilateral Agreements signed. Modi also announced a US$2 billion Line of Credit (LOC), which would be used in infrastructure, power, health and education projects.
This LOC will also create 50,000 jobs in India and provide a major boost to project exports from India and help numerous Indian companies. It would also accelerate the 'Make in India' program. Besides, Indian ships have been allowed access by one of the Agreements to the Chittagong and Mongla ports for the first time. The Chittagong port had been built and maintained by the Chinese and access to that port was, in particular, of strategic importance to India in addition to trade purposes. In short, Modi's historical visit brought the two countries closer to each other than ever before in the past.
All the proactive gestures and moves of Modi for the collective welfare of India's South Asian neighbours were reciprocated with a left-handed compliment by a peevish Pakistan, which accused India of trying to throw about its weight as if it were a regional super power!  Pakistan demonstrated its recalcitrant nature once again when at the November 2014 SAARC summit in Nepal, India supported three pacts to enhance connectivity and energy cooperation in the region, and the agreements fell through when Pakistan dissented. With the recent cancellation of NSA-level talks between India and Pakistan by the latter albeit for a reason which could not be sustained, and frequent shelling across the border by the Pakistani troops, it remains to be seen if Prime Minister Modi would be visiting Pakistan to attend the SAARC Summit to be held in that country next year.
'Make in India' initiative
The flagship program of Modi, namely 'Make in India', is an aggressive economic push designed in a bid to give a fillip to the country's manufacturing industry by encouraging global companies to set up their manufacturing facilities in India. During all his foreign visits and meetings with visiting foreign dignitaries, Modi has always highlighted the program and assured global investors how India's demographic dividend, competitive cost of production of goods, special investment facilities such as tax exemptions, infrastructural facilities, etc makes it a lucrative and ideal manufacturing hub.
The program is aimed at job creation and skill enhancement as well as achieving high- quality standards in the industrial sector and minimizing the negative impact on the environment. The initiative hopes to attract capital and technological investment in India and boost GDP growth and tax revenue. Modi has reached out to the regional powers such as China, Japan and Australia with proposals for investments under 'Make in India' program and has been promised over US$55 billion in foreign investment over the next five years.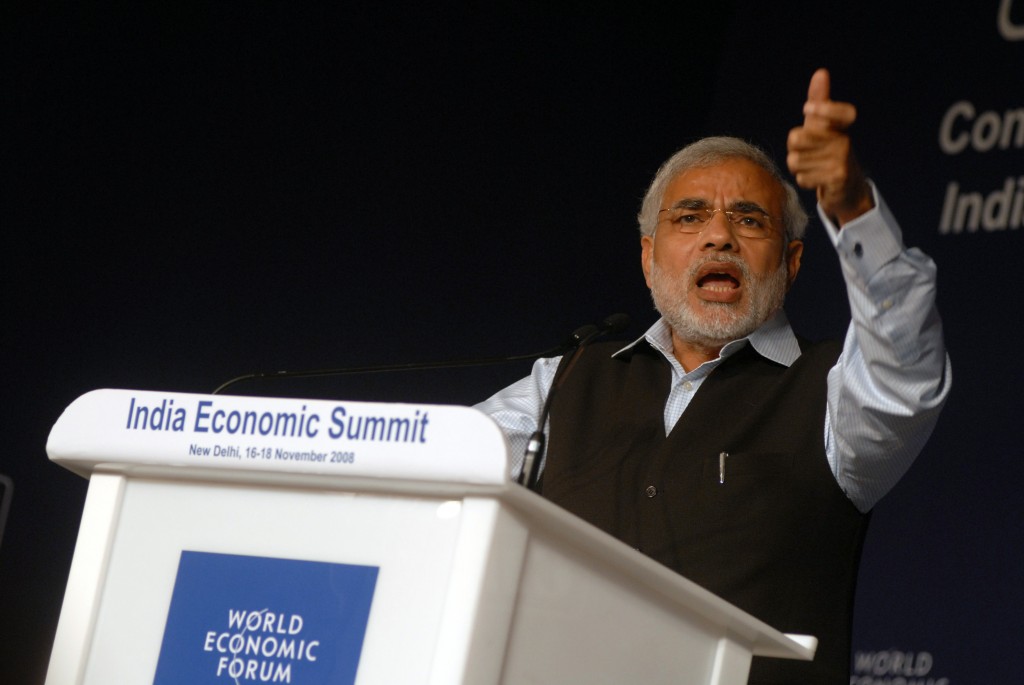 FDI Inflows
According to the World Investment Report 2015 by UNCTAD, FDI inflows in India rose by 22% to US$34 billion in 2014, and the upward trend is expected to persist against the backdrop of a boost to manufacturing sector as part of the 'Make In India' initiative. FDI inflows to South Asia rose to US$41 billion in 2014, primarily owing to a good performance by India. FDI inflows to India are expected to maintain an upward trend during 2015 as economic recovery gains ground. Meanwhile, in terms of the sectoral composition of FDI inflows, the manufacturing segment is likely to gain strength, as policy initiatives to revitalize the industrial sector are sustained, including, for example, the 'Make in India' initiative launched in mid-2014, the report elaborated.
India ranked 6th among the most promising investor economies and 3rd among top ten prospective home economies. The report further said that in the manufacturing sector in South Asia, FDI success stories had come up, with the Indian automotive industry showing how large-scale inflows could reshape the trajectory of industrial progress in low-income countries. Meanwhile, External Affairs Minister Sushma Swaraj stated in the Parliament that FDI inflows increased in 2014-15 from three out of four major investing nations visited by Prime Minister Narendra Modi, last fiscal. All the 26 countries visited by Modi from June 2014 to July 2015 had a substantial economic component.
Emphasizing that the Prime Minister's efforts have helped in creating a positive image of India, Swaraj said, "As a result, FDI equity inflows increased from US$24.3 billion in the financial year 2013-14 to US$30.9 billion in 2014-15, a growth 27.3%."
Liberalization of FDI Regime
During the last few months, India government has, on its part, liberalized the FDI regime in various sectors including medical devices, defence, railways, construction and insurance. In May 2015, the Cabinet allowed non-repatriable investments by non-resident Indians to be considered at par with domestic funding, in a bid to encourage capital inflows in manufacturing and infrastructure.
Improved Relations with the US
After Modi took over as India's Prime Minister, there has been a marked shift in our country's bilateral relations with the US as he has put the US at the heart of India's international strategy. During President Obama's visit in January 2015, India and the US broke the seven-year-old logjam in operationalizing their landmark civilian nuclear deal. The two countries also decided to jointly produce military hardware including the next generation Raven mini Unmanned Aerial Vehicles (UAVs) and specialized kits for C-130 military transport aircraft. They also renewed an enhanced Defence Framework Agreement for the next ten years. They further agreed on a Working Group to explore aircraft carrier technology, besides the designing and development of jet engine technology.
During his forthcoming visit to the US to address the UN General Assembly session, Modi will meet Apple CEO Tim Cook. This has led to speculations that Apple is exploring opportunities to invest in manufacturing capacities in India. Furthermore, Foxconn, the contract electronics manufacturer and a key supplier to Apple, has meanwhile signed a pact with Maharashtra under the 'Make in India' program to invest US$5 billion over five years on a new electronics manufacturing facility. Also on his schedule is a meeting with Facebook founder Mark Zuckerberg on September 27 at the company's headquarters in Palo Alto, California for a Q&A session that will be hosted live on Facebook.
The other business heads Modi will be meeting are Google CEO Sundar Pichai and Tesla Motor's Elon Musk. Also, according to a press report, JP Morgan will organize an exclusive meet for 15 CEOs from the financial sector. Time Inc will be hosting a dinner with 100 CEOs specializing in infrastructure and manufacturing sectors.
Besides 'Make in India' and 'Digital India', Modi will also focus on renewable energy. He will hold a roundtable on the subject at Stanford University. This will be one of the key topics of discussion in his conversation with President Barack Obama in New York on September 28.
Engaging Japan
Of special significance has been Modi's visit to Japan last year during which Japan announced a US$35 billion package over a five-year period on India's developmental programs. The two countries signed five pacts covering defence exchanges, cooperation in clean energy, roads and highways, building of smart cities, cleaning up of Ganga river, healthcare and women. Japan also agreed to help India in providing financial, technical and operational support to introduce Bullet trains. Furthermore, the Prime Ministers of the two countries reaffirmed the importance of defence relations between India and Japan in their strategic partnership and agreed to upgrade and strengthen them. Alive to the possibility of a threat from a rising China, the two leaders agreed to accelerate talks on the sale of an amphibious aircraft to India. They also agreed to speed up talks on a so-far elusive nuclear energy cooperation deal.
Deals in Canada
On his three-day visit to Canada in April this year, Modi had succeeded in securing a landmark nuclear energy deal, which will see the North American country supplying India with 3.2 million kilos of uranium over a five-year period. This deal brings to an end a long-standing moratorium on Canadian exports of nuclear materials to India. In the 1970s, India had used Canadian technology in its nuclear program. According to Canadian producer Cameco Corporation, which will supply the uranium, India is the second fastest growing market for nuclear fuel.
Indian Diaspora
During all his visits abroad, Modi has been engaging the Indian diaspora, which has become an important input to Modi's foreign policy initiatives in several countries. By virtue of the political clout they wield in their country of residence and because of their access to centres of power in those countries, members of the Indian community in countries like the US, Australia, France, Germany, Canada, etc are useful contacts with the overseas companies and establishments for selling the 'Make in India' program.
He has succeeded in convincing the overseas Indians that India has the strength, and now what is needed is the opportunity to expand its economy and that Indian diaspora has a crucial role to play in this area. The Indian diaspora is very conscious of the fact that no other Indian Prime Minister had cultivated them in the past as a useful link in their foreign policy endeavours. As such, they are all very eager and ready to take up this call in right earnest. Meanwhile, Modi has already made a mark for himself in hardselling Indian economy under the 'Make in India' program.
Homework
While the endeavour to hardsell Indian economy will continue during Narendra Modi's future visits abroad, some more homework needs to be done by the NDA government. These would include the passing of the Land Acquisition Bill and the Goods and Services Tax Bill without further delay to make the prospective global investors venture into the untested business waters of India with hope and confidence. In the meanwhile, there are already many reasons for us to rejoice over Prime Minister Narendra Modi's Economic Diplomacy.