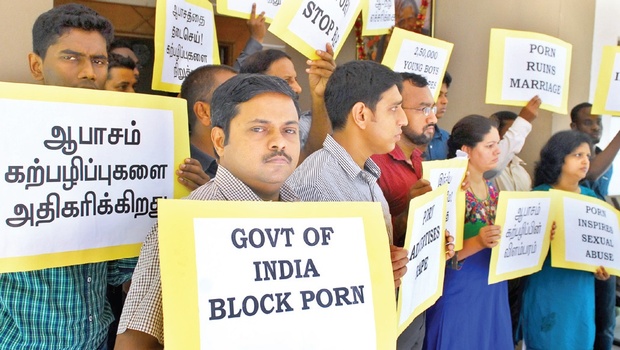 Individual versus Society
With the possible exception of a recluse living in an otherwise uninhabited island or in such an improbable scenario outside the pale of human civilization all by himself, nobody is living in a world of his own where one could say or do things or act exactly as one pleases without a care or thought to the sensibilities of others. Every individual is a link in a chain that forms a society, with every single unit having its bearing on the whole. A society is a group of individuals and more. People's thoughts, ideas, concepts, ideological contributions and behavioural pattern make a society much more than the sum of its parts. They also contribute to the evolution of the society. As a higher body, these constituents are responsible for and responsive to the collective need of keeping the society the august organism that it is.
When thoughts, ambitions, aspirations and goals of individual members of the community, especially the younger segment are lofty, like during the Independence Movement, there will be an upsurge in the collective will of that society. This leads to an uplifting and productive period, conducive to that country's betterment and progress. During such periods, which are often marked by the appearance of a Mahatma or a visionary with outstanding leadership qualities, the nation makes bold strides in the creative fields of arts, science and spiritual development. On the contrary, when the cultural moorings on which society is based are shaken, decay sets in, making the collapse of the stature of that community only a matter of time. In short, while the society provides for the individual's personal liberty and freedom of expression without which the evolution of that community is not possible, the individual owes it to the society to conduct his affairs in a responsible and restrained fashion. This is to ensure that his conduct does not impinge on the society's fundamental and basic tenets of decency and decorum.
Indian Society
In India, where the society had traditionally been conservative down the centuries, the Western culture that started making inroads along with the wonders of information technology, paved the way for the horrors of cultural and moral decay. It is an indisputable fact that the cultural mores and acceptable norms of conduct and behaviour in India in matters of public display of affection and adult entertainment are at variance with those of the West countries and elsewhere.
An unrestrained and unorganized influx of data and informational material, which are crass and indecent in nature, are a risqué factor that is capable of playing havoc with the moulding, shaping and development of feeble minds. As they have been designed to cater to the base or animalistic instincts in humans in the name of entertainment, adult or universal, they need to be blocked by the society for ensuring a healthy lifestyle of its members, conducive to the collective welfare of that community. Without trying to sound too moralistic or pontificating, it may be safely said that sleaze, smut, obscenity or vulgarity should find no quarters in a civilized society.
Porn and Exploitation
It is hard to imagine a world where the participants in the put-on acts depicted in porn movies, clippings, etc seen on the porn sites on the internet lack self-esteem and willingly demean themselves by enacting the scenes of depravity. Without getting into the gory details, it may be safely claimed that the participants are either economically or otherwise exploited and forcibly pushed into crossing the Rubicon. Today, pornography is a multi-billion dollar industry. It thrives and flourishes on abominable vices and crimes such as human trafficking, modern day slavery, extortion, human rights violation, particularly concerning children and women, drug peddling, etc. It is a sinister and murky world of purveyors of sleaze and depravity who view the humans they prey upon as mere commodities in their money spinning operations.
They work in close cooperation with underworld dons who undertake to lure in easy prey for their shoddy services, launder black money and keep competing adversaries and snooping law enforcing authorities out of the beat. Money making is the only aim of the purveyors of filth and the churning out of a never-ending stream of sleaze and smut for those on the lookout for lasciviousness their sole occupation. Their gateway to a lucrative pornographic industry of easy pickings is strewn with the early casualties, of attributes such as innocence, honour, basic human decency and faith in fellow human beings. And the victims are not only exploited but also coerced into falling in line. Even in economically advanced Western countries, we see the sorry spectacle of helpless governments unable to crack down on the spectre of grooming of innocent schoolgirls who are sexually exploited, blackmailed and then pushed into a fate worse than death. Surprisingly, such countries even include France and the UK, which have become a cauldron of heterogenous cultures that don't merge but stick out like sore thumbs.
That the governments of such countries choose to remain inactive is a matter for deep self-introspection for the concerned societies. They don't initiate action owing to fear of antagonizing the minority migrant communities, which are fertile breeding grounds for such evil crimes. But an undeniable fact is that pornography industry is often the fountainhead of sex-related crimes and attendant violence, which are absolutely unjustifiable and unacceptable in any civilized society. On the one hand, the internet is a wonderful medium of information and knowledge, and it has shrunk the world to the amazement of humanity. However, this same internet acts as the conduit of the wares of the purveyors of sleaze, and it has overdone its bit by transcending all norms of decency and decorum and features the ugly underbelly of human behaviour and conduct.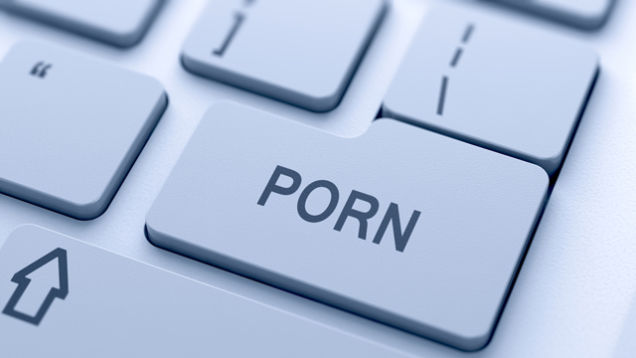 Sample the Evil
Aside from the evil practices employed in the porn industry, how pornography has overwhelmed the young and vulnerable segment of the Indian society and brought it under its outreach is a matter of grave concern for parents and the community. According to the findings of a survey conducted by 'Rescue', an NGO that works on social issues, over 3 lakh students in Chennai aged in the age range of 16-21 years watch rape videos every day. Among college students, 44% watched 18 videos of violent porn, rape and gang rape every week. For 84% of those in the age group, porn is an addiction, just like drugs.
Recommendations
Abhishek Clifford, CEO of 'Rescue', who is also a statistics lecturer in London says now no one can deny the link between youngsters watching rape and porn videos and the ever-increasing figures of violent rape and abuse in India any longer. The survey has also found that 62% of those students who watched rape videos wanted to do it in real life. Even if 10% of this lot act on their desire, it will produce 1,300 rapists each year, Clifford points out. Based on the survey, members of 'Rescue' have put forth some recommendations. They include: incorporating cyber ethics in the first and second year syllabus of college students; installing porn-blocking software in cyber cafes as they tend to provide easy access to pornographic material; and creating awareness among parents about the psychological impact of porn and how easily their children can access it.
Evils of Porn
Pornography is addictive, especially in the case of adolescents whose minds are not adequately developed. Regular exposure to uncensored adult material, replete with untrammeled passions and unbridled violence, is capable of tricking young minds into cultivating wrong notions about man-woman relationship. Apart from robbing the innocence of the viewer, such dubious visual experience could result in extreme trauma, shock and psychological setbacks. It can also severely alter the concept of gender objectivity and adversely affect the way individuals view others, especially members of the opposite sex. This could lead to a situation where young men and women who work in close proximity with each other and married couples develop a cock-eyed view of the commonalities and differences of perception about each other's gender.
Healthy respect for emotions, feelings and sentiments on the part of one's partner in a beautiful man-woman relationship for which there is no scope or room in porn, could give way to lust and urge for gratification of animalistic instincts, primeval cravings and primordial perversions. Such a situation could eventually lead to skepticism and pessimism towards concepts such as platonic relationships and beautiful friendships between members of opposite genders. There could be an unhealthy atmosphere of mistrust and animosity in educational institutions and workplaces. Corruption of a pristine mind at too early a stage in life is pernicious and is likely to make one lose focus on the development of creative faculties and progress. In short, young men and women are likely to go astray, and get sucked into the treacherous and uncharted waters of extreme gratification of sensory perceptions.
For and Against Porn 
Some defend pornography, saying that critics overreact and that porn may act as an outlet for aggression. Liberal thinkers are per se against curbs and restrictions on individual freedom for a lifestyle of one's personal choice, such as accessing porn on the internet. There are others who believe that pornography is immoral, could ruin relationships and perpetuate sexism, besides falling foul with religious norms and tenets. While both the sides have their own arguments, based on logic, reasoning, beliefs and facts, no government could play mute spectator to the phenomenon of pornography affecting the individual and the society. It must take a call on the issue and take appropriate measures to curb the menace of porn before it gets out of control and cause irreparable damage to the cultural fabric of the country.
Censorship and Ban
Indian culture has a rich diversity with strong underpinnings of regional, linguistic and faith-based beliefs and value system. There is a common thread of Hindutva running through our culture notwithstanding the differences of perception on the part of people in different communities in the manifestation of creative art forms. It cannot be denied that ours is a country where the woman is not only respected but revered too, as female worship predominantly features in people's religious and spiritual beliefs. The importance of family values is of tremendous significance. As such, the need for movies and other creative art forms to be temperate in their artistic expressions cannot be overemphasized as their impact on the viewers is immense. Hence the need for censorship in the absence of which obscenity, vulgarity, obscurantism and violence could run roughshod over the viewer's sensibilities.
When art and mainstream cinema is subjected to censorship, how could pornography, to which more people have access to, within the precincts of their home than the viewers of movies, be allowed to skirt censorship? In the absence of a self-auditing mechanism, porn on the net has to be subjected to rigorous filters. The resultant product has to be in conformity with strict control measures and exacting standards before it is allowed to reach the viewer. Complaints from viewers about breaches of regulations and excesses should be subject to review of permission to the net service provider. Sites on child porn, taboos, incestuous relationships, demeaning of women, violence and other unnatural acts must be banned. A comparative study of measures initiated by the governments of other countries to regulate or proscribe porn on the internet may be undertaken for designing an appropriate policy for India.
Action by Government
The NDA government has taken upon itself the task of regulating and organizing the availability of risqué material on the internet, citing threat to public morality. With a shot-in-the-arm directive from the Supreme Court, the Department of Telecommunications had on July 31 via a discreet order directed internet service providers to block access to 857 websites and search engines that were providing an unrestricted flow of porn material. They were found violating Article 19(2) of the Indian Constitution. The said Article imposes "reasonable restrictions" on the exercise of free speech, particularly in instances concerning decency and morality. However, in the face of a stiff and sustained pressure from the mainstream media and criticism, the restriction had to be partly lifted. The ban on the sites featuring child porn still continues.
Meanwhile, in the second fortnight of September 2015 the Supreme Court Women Lawyers' Association (SCWLA) has filed an intervention application in the apex court seeking a national policy on the issue of pornography, framing of guidelines as well as initiation of strict measures to curb the growing menace of child pornography. The SCWLA has expressly sought blocking of all porn websites claiming that pornography "corrupts" the mind of the younger generation and provokes them to commit crimes against women and children.
In its endeavour to bring about a complete stoppage of porn in all its vicarious and pernicious manifestations, the Central and state governments should press their agencies and continue to examine ways and means, for the collective good of our Indian society. These efforts should be in tune with the commitment to the preservation of the Indian culture and notwithstanding the grandstanding of liberal thinkers harping on the personal liberty of the individual. Thus, the Central and state governments should be determined in their bid to prohibit pornography and need not be apologetic about the viability of the drive to achieve the laid-down goal. The following are some measures that could be taken up for consideration:
● A battery of intellectual luminaries, community elders, spiritual gurus, representatives of organizations that work for women's and children's welfare, and representatives of the parent-student community could be engaged for launching a nationwide campaign for creating awareness of the evils of pornography.
● A media blitzkrieg could be considered to give the movement visibility and high profile.
● Some real-life cases of individuals and organizations who have successfully battled the pornography dragnet could be illustrated and feted.
● A nationwide contest may be conducted for launching a catchy logo with wordings like "Say No to Porn".
● A drive could be initiated to enlist volunteers who come forward to express their opposition to porn and spread the message of the government's determination to eradicate porn.
● Prohibitory orders and censorship laws could be made more stringent to send a dire warning to internet service providers.
● Cyber laws should be strengthened to fight cases of pornography on the same lines as treason.
● Above all, the real life panacea of Yoga could be promoted to combat the evils of porn.