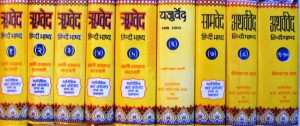 A nation founded solely on the principle of religious majority and "superiority" of its people is but a hollow edifice, built on the shifting sands of political myopia. The end of colonialism in the Indian subcontinent witnessed the emergence of one such state that has eventually but inevitably degraded into a failed state that hosts the Ivy League of terrorism, as was reminded by India in the ongoing UNGA session. Having given a short shrift to communal amity, Pakistan is a unidimensional state, which has all but collapsed under its own weight. To make matters worse, Pakistan has been foolhardily strutting before the international community, covered with no honour but the fig leaf of the Kashmir issue.
Consequences of Spiritual Bankruptcy
Unlike India, the absence of inclusiveness, which is the sheet anchor of religious cosmopolitanism, has made Pakistan spiritually bankrupt, a veritable religious zombie. Extreme intolerance practised towards its own religious minorities has made that country a hotbed of fundamentalist elements on a perpetual spree of targeting and persecuting the minority communities like Hindus and Christians whose numbers have alarmingly dwindled over the years since partition. Human rights became the major casualty of the rabid advocacy of religious supremacy by Pakistan where the right to profess and practise a religion of one's choice has remained mere words of guarantee in the Constitution.
Furthermore, religious schism in the state religion has not spared the majority community either from becoming a prey to the fanatic jihadists who joined the ranks of hardcore fundamentalist forces from within and across the border with the grandiose designs of spreading the aggressive doctrine of Sunni Wahabism by overrunning and prevailing over all other streams of faith in Islam and other religions in the subcontinent. Consequently, Pakistan is torn asunder by the religious terrorism of its own making. Terrorism is the single most commodity of export by Pakistan today. Evidently, bypassing of spirituality by the state has made overzealous foot-soldiers of hardcore religious beliefs lose sight of tolerance and yielded frightful results affecting the people of Pakistan, neighbouring countries, the world at large and, in a nutshell, humanity as a whole.
Despite the above fact, Pakistan misses no opportunity to lament at international fora that it is a major victim of terrorism! In the name of fighting terrorism, it applies all its might, military, political and religious, besides diverting monetary and logistical assistance generously pumped in by the West for combating terrorism, to liquidating the government's political enemies, minorities and those who have been languishing under systematic isolation and persecution and consequently aspiring for and demanding liberation from the clutches of an evil empire of military, intelligence and political nexus. Simply put, the Pakistani society is sick with communal tension as the country has been at war with itself. Instead of dousing its fever with a generous dose of spirituality and communal amity, the forces that be in Pakistan are aggravating the condition by instigating further enmity among its own people and fomenting more trouble for them.
Modern India's Spiritual Legacy
While Pakistan plummeted to the lowest levels of infamy and notoriety as a terrorist state and became an international pariah, the modern Indian state persisted with the legacy of the rich religious and cultural mosaic that it had inherited at its breaking free from the shackles of colonialism. It has gracefully accepted its religious diversity and proudly wears Secularism as a badge of honour. The state never allowed stray cases of communal riots or disturbances to alter its fabric of communal amity. A thousand-year subjugation by foreign invaders and colonialists had only contributed to the strengthening of its conviction in the lofty principle of "Vasudaiva Kutumbakam" (One World One Family) – a principle enshrined in the Upanishads and as old as the hills.
What was it that has made India immune and impervious to the turbulence and turmoil of wars, genocides, cultural invasion and religious dogmatism imposed by the marauding aliens? Evidently, the redeeming factor has been Spirituality that is found interspersed and deeply ingrained in the religious cosmopolitanism and cultural ethos, unique to India. It was Spirituality that united the peoples of regions spread far and wide, from the Himalayas to Kanyakumari and from Gujarat to Arunachal as one people who are the proud inheritors of the most ancient faith and value system in the world. People of no single region considered those of another as outsiders or aliens despite their being ruled by different rulers. Spirituality ruled while political differences paled into insignificance.
Tribute to India's Spirituality
A generous tribute to India's spirituality was paid by the 17th-century French philosopher Voltaire who was a vegetarian and believer in animal rights. He firmly believed that the West was indebted to the East for the latter's most precious gift of the Vedas. He regarded the people of India, whom he referred to as Hindus, as a "peaceful and innocent people, equally incapable of hurting others or of defending themselves." He acknowledged that the Hindus' treatment of animals showed "a shaming alternative to the immorality of European imperialists." Apparently, he had taken into account other streams of faith such as Jainism, apart from Hinduism, while paying this generous tribute to the people of India for their simple non-violent way of life, which took into its fold the recognition of animal rights. Besides, his extolling of the conditions in India and its contribution to the world was most obviously more pertinent to the country's spirituality and its pluralism.
Spirituality in the Changing Times
India has since come a long way. Religions like Islam and Christianity, which made their advent in India on a much latter time period than the indigenous religions of the country like Hinduism, Jainism, Buddhism, Sikhism, etc, have taken deep roots in India and have gone into the making of a rich religious and cultural mosaic that independent India presents. Food habits, among other cultural aspects of the people, have undergone a tumultuous change making religious divides between vegetarians and non-vegetarians thin blurred lines. Likewise, the rigor of sartorial propriety is no more as rigid on community lines as it used to be in the past before the country became a melting pot of different cultures. In fact, from the clothes, food habits, languages spoken, body language and other aspects of one's lifestyle, it is practically impossible to identify the community to which today's Indian, male or female, belongs.
Even among those who vehemently negate religious orientation and proclivity to affiliation along communal and community lines, let alone those who are votaries of different religions, a spontaneous and deep subterranean flow of the country's unique spirituality could be seen lurking about in their psyche. In short, the Indianness so obviously discernible in the people is not all about patriotism, pride in economic and social development that the nation has achieved over the years since Independence or the officially accepted concept of Secularism in a world full of strife. It is Spirituality that has always distinguished India throughout the country's chequered history.
History of Spirituality in India
Spirituality has always held a place of importance in Indian culture right from ancient times. In fact, it is ingrained into the country's culture and even today, it can be identified as one of the crucial building blocks of Indian history. India has always been known around the world for its sages, hermits, and ascetics. The practitioners and advocates of ancient spiritual techniques mastered the art of meditation to transcend to a higher level of consciousness and discover inner peace and mental balance. The Rig Veda, one of the oldest known texts believed to be written around 1500 BC, contains a treasure trove of information about spiritual enlightenment received through intense meditation. The various gods or deities mentioned in the Rig Veda are based on the elements found in nature – storms, fire and wind. However, there is no mention of a formal religion in the Rig Veda or any other Veda.
The Upanishads, written somewhere between 800 BC and 500 BC have provided valuable insight into philosophy, matters of the mind and how to attain enlightenment, much before formal language or different religions came into being. Whether it was to reveal the mysteries of life, or to understand the cycle of birth, death, and rebirth, or the principles of karma, dharma, and moksha, these texts contain deep wisdom to help people walk on a spiritual path. Even in the present day, several spiritual texts and studies continue to cite the Upanishads as their source or reference of vital information. Hinduism as a formal religion originated from the ideas mentioned in the ancient Vedas, Upanishads and Puranas, thus revealing how in ancient India the concept of spirituality existed much before a formal religion came into being. Other major religions like Buddhism, Jainism were also offshoots of the same teachings and originated much later in the timeline of civilization.
Cornerstones of Spirituality
A case in point that illustrates the unique Spirituality of India is Yoga, which has been mistakenly and not infrequently identified by some as a Hindu religious practice. Yoga is today practised and even taught in schools in many parts of the world for all the right reasons although there are still some sections of the international community, which reject Yoga solely on account of its perceived religious connotations. The inability of a person to differentiate between Yoga and Hinduism is due to his failure to look beyond the narrow confines of religious orthodoxy and fear of the imaginary prospects of his culture or religion being gradually upstaged or subsumed by the Hindu religion at some point in time in the future. In the bargain, it is the non-practitioners of Yoga who end up as losers of a wonderful art form of a lifestyle exercise that helps one to achieve a crucial balance or harmonious alignment between the heart, mind, and soul, apart from the tweaking of the physical aspect of man's overall personality.
Yoga could no more be slotted as a set of physical exercises or dismissed as a religious practice. It is truly a unique combination of the holistic wellness of the body, heart, and mind and a harmonious co-existence of the spiritual aspect of the soul. While an attempt at a detailed and yet precise description of the true nature of Yoga may fall short on account of the constraints of language or articulation, the benefits of the practice are something to be felt and experienced by one to attempt its appreciation in entirety. When the advantages and gains of Yoga become more and more tangible among its votaries across the world, the notional and potential loss on account of its absence would undoubtedly be felt among those who gave it a miss because of the apprehensions arising out of a closed mindset.
As mentioned earlier, meditation is yet another spiritual practice that has its origin and deep roots in India. It has been cultivated and fine-tuned over an extended period of time by the Yogis of India into a successful technique both for the spiritual upliftment and success in the pursuit of material gains. Meditation neatly dovetails Yoga for a comprehensive development of the spiritual aspect of one's personality. Apart from helping in the release of stress and tension built over a period of time on account of pent up emotions like disappointments, frustrations and anger, and overcoming imaginary fears, baseless apprehensions and  phobias on account of physical or psychological debility, meditation coupled with breath control, helps the mind to focus on positive goals and remain unwavering.
This is a paramount prerequisite for students and people who are pursuing a career graph of success in their chosen field of vocation. Peace of mind, enhanced levels of self-confidence and positive energy are experienced by one and all. A man at peace with himself owing to the benefits of Yoga finds living in harmony with his neighbours a very logical corollary and a cornerstone of a life of spiritual upliftment.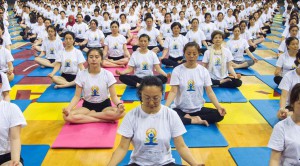 Spirituality and Fight against Terrorism
Spirituality is the most effective antidote and counter-balancing factor to fight Communalism, which is a hotbed of hardcore religious beliefs and intolerance that breeds fanaticism and terrorism. An inclination to be spiritual in approach to matters of overlapping interests and concerns among members practising different religions, faiths and cults and proclivity to a religion of one's personal choice or background are not mutually exclusive. In fact, the spiritual bent of mind on the part of the community elders of any religion empowers them to see the validity of the belief system of other communities of seemingly conflicting religious backgrounds.
In today's world of extreme religious intolerance and terrorism, which owes much of its raison d'être to the belief in the supremacy of the religion of the jihadi elements that are hell-bent on destroying the world order, spirituality has made a rightful claim of its capability and power to nix the scourge of religious terrorism and push back the jihadi ideology of religious supremacy. While governments of the West are trying to fight their own war on global terrorism with their mighty armies, the world has witnessed a humble and yet bold attempt by the spiritual gurus of India to engage the community elders of the jihadi elements on the warpath for restoring world peace and communal amity between peoples professing different faiths.
Spiritual Giants
Modern India has produced spiritual giants like Swami Vivekananda, Swami Paramahansa Yogananda, Sri Aurobindo, Maharishi Mahesh Yogi, Osho, Mata Amritanandamayi, Sri Sri Ravishankar and Sadhguru Jaggi Vasudev – to name but a few – each of whom has aroused the curiosity of the Western world in India's spiritual wealth and captured their imagination in a big way by making significant contributions to the planting of the seed of awareness and nurturing of the growth of sustained interest in the philosophy and manifestations of spirituality that India has to offer. They have given the world a new perspective – how to overcome the burdensome cycle of leading a materialistic life and how to nurture the human mind to lead more fulfilling lives.
These spiritual gurus have thus enabled Indian spirituality to gain mainstream acceptance and advocacy. Their teachings have fostered a lasting impact not just on their followers, but also among the scientific community – from researchers to the medical community. Experts and healers have realized the power of believing in the higher power or the universe's energy and have started using it to heal people's minds and bodies. Furthermore, the twin beliefs of karma and reincarnation, which has formed the basic premise of Indian spiritual thought, coupled with the concept of non-violence as advocated by Mahatma Gandhi, have made this world more tolerant, purposeful and meaningful.