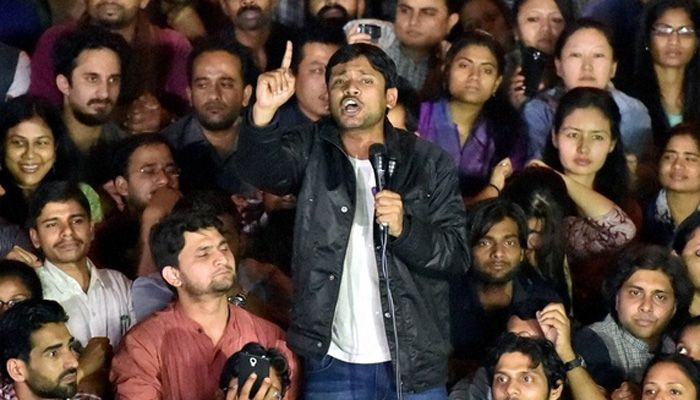 Naming the JNU scholar, charged with sedition and now set free on bail, may bring me more viewers, more supporters, more criticizers and even some political mileage. But I will refrain from creating on more Neta in the country which is already so messed up these days. Indeed, whether or not did the so-called scholar, whose primary task was to undertake research, raise the anti-national slogans is sub judice, the ongoing debates and heated exchange of arguments from the intelligentsia have accorded this issue a national status. So, the outcome is the same as it was some years ago when Indians collectively backed the proponents of Jan Lokpal Bill, or decades ago when we saw in the so-called socialist Janata Party leaders anew ray of inclusive development- The very process of concocting a new face for Indian political arena is underway, the face has started wielding power by way of speeches and rhetoric, and many Indians, some seeking advantage and othersignorant of the underlying threat, are backing this face.
All in all, the stage is set for a new communist-cum-socialist, with the much-needed flavor of controversy, to set his march in politics, drums and trumpets being blown by the Indian media. But let me ask you all- Are we ready for yet another leader, a Neta, who, as usual,will defy the current authority, who will relate the misery of peasants and the labour class with the capitalist approach of ruling government, who will have no other goal than to bring down the elected government and who, I challenge, has no vision, no idea, no defined plan of action that can help even a bit in overcoming any issues facing contemporary India. But, sadly, politics in India has become so easy- Your Resume for a political seat doesn't need experience and qualification, it only needs a list of confrontations you have had with the government of the day, the lengthy and controversial the list, more are your chances to progress as a Neta in this country.
The pre-independence Indian National Congress had in its ranks leaders and intellectuals of caliber; they had no other means to challenge the mighty colonial power than by way of propaganda which included speeches, articles, rhetoric, promises of democracy. This, however, became the criterion for acceptance as a public figure, a politician, and since independence we have an exhaustive list of leaders, some socialists, claiming equitable distribution of national resources but in the end eating up the same by way of illicit paybacks from public exchequer, some communists, advocating workers' and farmers' rights but ending up degrading their lives even further, and others relishing power by enticing one community/ caste against the other, alleging the other intolerant. To this already dense list, these days, in the name of alleged intolerance and curbed freedom of expression, faces are popping out of every nook and corner of the country, are rallying on wide public and political support, are hoping to being elected sooner than later, and then give us the same old governance- aimless, below par and corrupt.
The recent JNU controversy has grabbed the attention of us all, and we are judging conditions basis what is being expressed by political men, journalists, and intellectuals. In all the brouhaha there is one person who has emerged as a clear winner- the JNU scholar arrested for organizing the event where anti-national sloganeering shamed the country. After being granted bail, he immediately took it to mics, was aired by news channels, and defamed the ruling government with all wit and humor and in the end vowed to bring this government down. This may remind us of the days when INC leaders gave public speeches to propagate anti-colonial sentiments, but this time, this is all ill-motivated and will yield only regretful outcomes. Finger pointed towards the sky, voice as loud as thunderstorm and words as magical as penned by poets- THIS ISN'T SOCIALISM, THIS IS CLEAR,BESMIRCHED POLITICS.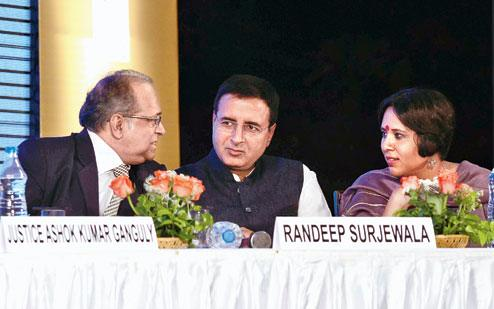 Coming to the very recent debate on tolerance in Kolkata, an affair that turned political rather than an intellect deliberation, some questions in my mind seek answers from so-called speakers at the event. Let me also in the beginning make it clear that a question for the last speaker at the event, a female journalist from NDTV, doesn't mean that I will take a pro-BJP stand in this matter. Hence, in the beginning, let me, along with praising the realistic gestures of Anupam Kher, also tell him that the Prime Minister of India HAS the liability to work incessantly, for he holds such an office and obligation, this doesn't make him extraordinary. For the last speaker, who was also the first journalist to meet the JNU scholar after his release from jail, questions are many. You may have now opted for 'pluralism' after the word 'secularism' was tainted by Indian political parties, but let me as a citizen of India dare you not to replace 'nationalism' with any other word, since it reminds us that we are a UNION of states and not purely federal as is the United States of America, since it prevents all constitutional rights (to which you related the so-called 'Azadi') bestowed upon all Indians, and since it allows the incident of Delhi, related to Kashmir, to be discussed in Kolkata, and aired even in Mizoram.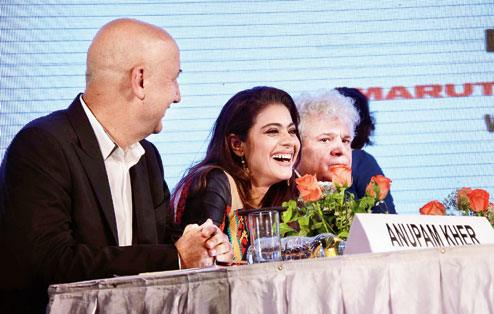 It is nothing more than a nexus where leaders are created, projected to the public, publicized and subsequently put to power, which then is misused by all the units in this nexus. Also, it is imperative to know what constitutes anti-nationalism, which the last speaker at Kolkata, found vague, a tool used by authority to suppress freedom of expression. If the Tamil Nadu or Punjab CM have expressed view on pardoning of militants, if the J&K separatists were to be brought to discussion tables as per BJP-PDP alliance condition, this is not comparable to what happened in JNU; in JNU, let me remind you, Afzal Guru was hailed, Supreme Court's verdict was libeled, the Indian unity and sovereignty wascriminally dared in a way that enticed the crowd, put India's reputation to loss and bypassed the bounds of genuine freedom of expression. And if people of your caliber and public standing fail to comprehend this simple difference between right to ask and being anti-national, I have no doubt that India's supremacy is surely being eroded.
The media, political men, intelligentsia are all funding, knowing or unknowingly, the making of yet another new face in Indian political battlefield, a face that will repeat the same old tactics of struggle between proletariat and bourgeoisie and will subsequently become a Neta of the mass, will then use that position to enrich himself and will devoid the countrymen of whatever little or more they own and hold today. As wise citizens, let us take the initiative of neither loving, nor hating, but ignoring such neo-nationalists. India cannot afford more Netas and their rhetoric; it is time that properly devised and deliberated policies are put to work, honest endeavors of state endorsed and unwanted criticism of government functioning snubbed.