"Mandir Gurudware Bhi Hain Yahaan
Girija Ka Hai Ghadiyaal Kahin
Mullah Ki Kahin Hai Azaan
Ek Hi Apna Ram Hai, Ek Hi Allah Taala Hai
Hum Sab Bharatiya Hain, Hum Sab Bharatiya Hain"
The lines above may sound unfamiliar and unheard of to many Indians; this is an extract from the National Cadet Corps Song 'Hum Sab Bharatiya Hain'. 'Unity and Discipline' is the motto of NCC, a tri-services voluntary organization engaged in the mission of instilling discipline and patriotism in Indian youth. Now, let's also take into cognizance an entirely opposite occurrence, where some so-called learned and intellect citizens of India did not think twice prior to their act of contempt of court, the Supreme Court of India, in the matter that involved execution of a terrorist. Discipline and patriotism, the former with respect to obeying the rulings of courts and the latter relating to holding every person charged of proven sedition as an enemy of oneself, saw deep decline, something that has substantiated, yet once again, that crime, judicial rulings and politics will always remain dyed with the colors of religion and caste in India.
As a general citizen of India, most of us relish the right to speak against rulings of courts, despite being fully aware that the time consumed in deciding any criminal case in our country is prolonged, not because of lack of judicial expertise, but because it is our inherent ideology that a wrong-doer may escape punishment, but an innocent never be penalized. In other cases, the Supreme Court may take into account such contempt; however since we are gifted with a constitutional right to freedom of speech and expression, we regard ourselves free to criticize judgments in the public and in debates over news channels. In the recent incident, shall I ask as to how many of those who censured the verdict of the court had comprehensively read the judgment? Did you actually know as to how many accused were held guilty in the 1993 bomb blasts case, how many are still behind the bars, how many have been acquitted and why Yakub Menon was the only one to be delivered with death penalty? Unaware of facts, in the name of so-called humanitarian relief, and in some cases, for want of publicity and political perks, a few of us never mind going against the most trustworthy wing of our democracy, the judiciary.
But, patriotism and unity hasn't died utterly yet. On the same day when the guilty was hanged, one of the most cheered Presidents of India, Late Mr. Abdul Kalam, was also being bid farewell. Though news channels were busy broadcasting the 'sensational' hanging of a person found guilty of conspiring against the nation, real citizens did not escape the chance to pay reverence to the people's president. Since many intellects and eminent personalities from politics and film industry too backed the idea of commuting the death penalty of the guilty as they allege that the court's verdict was on 'merely the confessions of other accused', news houses saw immense profits and TRP in debating this subject rather than devoting maximum time to showcase contributions of Late Mr. Kalam, which would have inspired the Indian youth to aim for India's prosperity than to challenge court's verdict with full valor and weak specifics.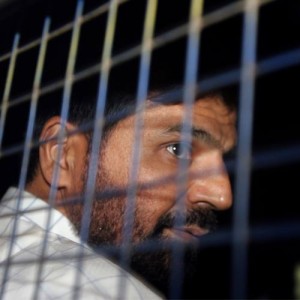 Not all can be blamed, yes many news channels also discussed the former president's ideology; however in the prevailing conditions where we cannot afford anything less than 'sheer commitment' towards nation-building, the episode of the hanging of a guilty shouldn't be debated to such extent. Of course, no one can deny that deliberations regarding the applicability of death sentences in India are necessary, as such debates pave the way for legislative and social corrections, confining to just one case for this cannot be justified. Let us go back to from where we started, 'the motto of NCC'. Most of us have not been a part of this exercise; at least an insight into the belief of the NCC is much needed. Unity cannot be thought of unless we begin connecting ourselves with the pillars of democracy; faith in the verdicts of our courts is indispensable. They have upheld our constitutional rights, were the key in striking down sections of various Acts that infringe our privileges. In the same context, discipline is attainable if we are ready to stop politicizing matters of national integrity and security, India will become a nation of happy people with us being devoted to national service and economic betterment.
Here, it is unequivocally evident that the word 'Secularism' has taken an all-new connotation in India, even perpetrators of bombings and treason are evaluated basis their religion. A leader of one of the political parties of India and self-acclaimed guard of Indian Muslims linked death penalty of Yakub Menon with his being of Muslim origin- sheer contempt of true secularism and judicial competency of India, and also of the entire Muslim community. The media too saw this as a golden opportunity to increase viewer base, even when they realize how minorities are brain-washed during such cases by arguments over national television, this is similar to ISIS propaganda of radicalizing the youth by exploiting social media. Rarely did any news channel inform the general public that the court based its judgment on substantial evidences that proved Yukub Menon's key role in planning of bombings, arranging finance, and yes, he may not have placed bombs on the very day, but this was to escape being caught, so they misused vulnerable youth for the same. It is not the time to find which news channel is owned by men of which political group, this is time when we, the viewers, rethink as to what we shall view and thus make perceptions and conclusions.
It is also time that we realize that Right to Contempt of Court, even by way of debates, isn't and cannot be fundamental. For news channels, they are to introspect and make necessary amendments to the way news are handled, discussed and broadcasted. 'Sensation' is to be replaced by 'Sense' and 'Sustainability'. Let us all look deep within ourselves and make corrections in view of the song of NCC, some lines are hereunder.
"Hum Sab Bharatiya Hain, Hum Sab Bharatiya Hain
Apni Manzil Ek Hai
Ha, Ha, Ha, Ek Hai
Ho, Ho, Ho, Ek Hai
Kashmir Ki Dharti Rani Hai
Sartaj Himalaya Hai
Sadiyon Se Humne Isko Apne Khoon Se Pala Hai
Desh Ki Raksha Ki Khatir Hum Shamshir Utha Lenge
Hum Shamshir Utha Lenge
Bikhre Bikhre Taare Hain Hum Lekin Jhilmil Ek Hai
Ha, Ha, Ha, Ek Hai
Hum Sab Bharatiya Hain"