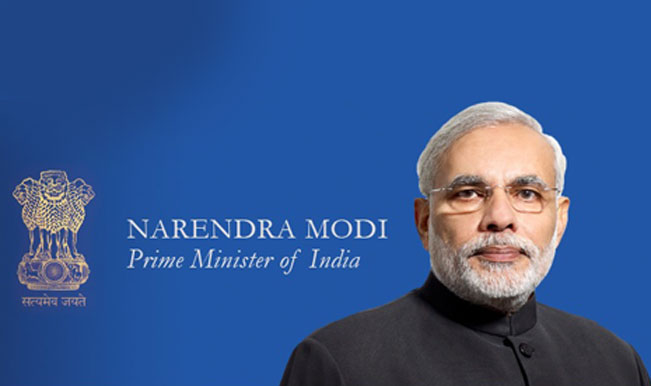 Rs. 12 p.a. as premium for Rs. 2 Lakh accidental death and disability cover under the PMSBY, Rs. 330 p.a. as premium for life insurance cover for death due to any reason under the PMJJBY, Atal Pension Yojana for the 88 per cent of total workforce engaged in unorganized sector qualifying them for a pension after 60 years of age, and financial inclusion of millions of unbanked households under the PMJDY. I will call these the most prominent achievements of the Modi Sarkar, since we have been a spectator to policies in the past that just endorsed opulentand middle-class families to relish our national resources. Times when monarchs overlooked the impoverished class, when only smooth roads, buildings and highways were the King's aim, when correction in fiscal deficit and stock markets was any government's only line of action, we are seeing a paradigm shift with the arriving of a newfangled government. Most fruitfulBudget session in a decade with record number of legislations passed is an anonymous feat.
Other notable big bang reforms embrace infusing a sense of buoyancy in the defence domain by clearing around 40 defence acquisition proposals, apart from revitalizing the ones that couldn't see implementation during UPA's rule; beating the government's own target of containing fiscal and revenuedeficit; transparent auction of coal mines; ease in doing business (one form replacing the bulky set to commence a new business);self-certification of documents and its endorsement in all states;and above all, the fact that these are all sustainable, not like those so-called appeasing actions that end up in ruins, eating up the economy and boiling down to devastating the pace of growth.
Why I call it PM Modi's first year, and not BJP's year, is for the reason that the landslide victory in 2014 general polls rode on the back of Narendra Modi, the individual who was not only projected as the forthcoming administrator but was also conceived by voters in exactly the same way. And this person has toured as many as 17 foreign nations since being voted to power, has headed almost all the meetings and deliberations, be it with the RBI, Niti Ayog or the Cabinet Committee on Security, Economic and Political Affairs. Though running a democracy, as large and vivid as India, is no one-man show/ onus, it, more or less, has become one due to universalacceptance of our PM as symbolic of our society, economy and corporate circle. Now that the PM not just relishes a commanding office in New Delhi, but also faces the heat, criticism, applaud and also pats on the back from people he is liable to, it becomes indispensable to assess his deliveries in the past one year, and know whether or not he could validate the faith of his voters.
At time when forecast by commanding market observers are indicating splendid days in the near future for the economy, accusations of being biased towards one community and rarely paying heed to attacks on minorities and their places of worship have made the aura somewhat faded. Land Acquisition Bill that is said to boost infrastructure and industry is acclaimed by businesses; however farmers' resentment and opposition's fury remain a setback. On one hand, crores of poor households managed a bank account in their kitty; on the other, lakhs of aspiring job-seekers are still staring for 'good days'. In the past, not many cared about the functioning of the central government, this time the settings are different and the internet-savvy and politically-literal public is reading and evaluating every work of the government against their self-set parameters, which are exorbitant, but this is what that placed Modi at the topmost echelon of Indian politics. Now call it burden or driving force, you ought to deliver.
It is not whether you like the phenomenon, 'Modi', or dislike it, it is either he is striving towards a progressive and sustainable tomorrow or he is not. Then counting measures that are to make long-term corrections in our lives is not only adjudging if we chose the most apt ruler but is also informing ourselves about existing facilities that we can make use of to augment our way of living. For say, the Union Budget 2015 gave us few social security schemes, which if enrolled would pave the way for hassle-free living. The Soil Health Card Scheme for enhancedproductivity of farms, the Beti Bachao, Beti Padhao Scheme, the Clean India initiative, the Sansad Adarsh Gram Yojana, the PM Jan Dhan Yojana and similar other measures of the central government have assuredly hit the bull's eye, and have assimilated social furtherance with economic dexterity. On upsurge is denunciation of the PM for his being more receptivetowards corporates; however the mentioned arrangements verify his concern for the poor.
Coming to his vision for developed India, which isn't conceivable without placing at par our urban infrastructure with that of other advanced economies like Japan and US, was it not insightful to think of smart cities and bullet trains, and launching the Digital India and Integrated Power Development Scheme? In this context, transparency in working of every government department and a corruption-free state are also to be considered as pre-requisite to match global standards set by these developed states, and post one year of ruling, which is rigorously backed by people's frustration from scams during the UPA rule, these still remain a painful area. The biometric attendance system has though improved working hours of officials of the central government and CPSEs, actual work is done by will and not just by being present in the office. The State Bank of India lately was included in the list of most outstanding establishments world-over and was ranked second to India's RIL; if you ask a savings account holder about his experience with the bank, grievances are, even today, way higher than the interest paid on deposit.
One area, where the incoming of Modi-led government marked notable adjustments, is the Indian economy. The GDP growth rate that was plunging steadily roughly during consecutive 12 quarters prior to the BJP assuming office observed a reversing trend and institutions like IMF and World Bank have placed India at the uppermost position, and it is expected to the core that we would surpass China in 2015 to become fastest growing major economy and this gap will soar further in 2016. This projection may not become headline in our agriculture-dominated society but the corporate circle, employer of most of urban population and rural migrants knows the underlying pluses. FDI inflows, which were excessively wary of Indian taxation regime's retrospective nature, are considering India as the most viable investment destination and poured in over USD 42 billion in the calendar year 2014. The flip side, however, is heavy selling by overseas investors in the past few days owing to uncertainty over minimum alternate tax; the same has resulted in freefall of the Sensex to over 6-month low and also in declineof the Indian currency.
No country can survive in vacuum; self-sufficiency is easy said than attained equation. In his one year of ruling, PM Modi, who realizes that integration of Indian economy with other economies of the world is more than necessary to attain inclusive growth, started the execution of this from Bhutan where he discussed insurgency in northeast India and the hydro-electric deal. New Development Bank to compete with west-dominated IMF and World Bank was an outcome of the Brazil visit; US-2 aircrafts for Indian Navy came from the Japan visit; in the US, PM asked for permanent membership for India in the UN Security Council and endorsed India as one of the flag-bearers of peace on earth; defense and civil nuclear power was on the top of the agenda in France; in Germany, businesses were wooed to Make in India; and stalled deal for procurement of Uranium kicked off from his Canada visit. Much more was fetched from Seychelles, Sri Lanka, Fiji and Australia.
In our country, the irony is that short-term perks supersede improvements intended for the long-run. And for the present government, our anticipations were sky-high; hence some discontent and condemnation is obvious. Voters assume instant overhauls in flaws and when this remains undelivered, anger mounts. We tend to forget that employment is dependent on employability of people and for the same skills are obligatory. We also overlook a fact that employment generation is not a one-day game; it takes ample time to boost investment, amplify industrial efficiency and ease process of starting business, areas that are being perused by the ministers; hence waiting rather than moaning is a better notion. Single-window clearance for businesses, skill development initiatives by over 20 ministries of GOI, probable enactment of GST, long-awaited reforms in labor laws, groundbreaking initiatives in the field of education by MHRD and promising Make in India drive are to add to our competence and produce plentiful job prospects for the youth workforce.
Along with, the government must also think of integrating skill development, education system and Indian industry, three dissimilar-appearing domains, which more or less are aimed at competent workforce for Indian corporates and MSMEs. One of the most vital areas of alarm for the PM is his projection as pro-rich and pro-Hindu by the opposition, and subsequent shift of BJP supporters to rival parties. Delhi debacle revealed much but disorders are yet to be remedied. Ravaging of churches may not be openly attributable to BJP and Hindu groups; the heat, however, is scorching Modi's magic. Also is farmers' bitternessover the land acquisition bill at a time when this vulnerable cluster is gravely affected by rain and bad produce. You may seek support claiming that opposition is just playing politics over the issue, but seeking favor from already-depressed man is like losing his trust forever. When BJP or RSS are referred to as pro-Hindu, yes, you are not to suppress Muslims or Christians; however standing unshaken for Hindus' well-being is expected, so is your authentic assurance to minorities.
That recent selfie of PM Modi with Chinese Premier Li Keqiang at Beijing's Temple of Heaven has been termed as the 'mightiest selfie ever' by the international media. When you criticize aPM's overseas tours saying that domestic obligations are snubbed in view of macro-economic reforms, remember that we cannot stay off the global radar, which was a case during 10 years of UPA ruling and a feeble PMO. And there exists a micro as well as macro aspect in all the endeavors, for say, the Make in India cannot generate employment for youth unless businesses across the globe view India as manufacturing hub. In the same context, challenges for PM Modi are wide as with shaky infrastructure, unskilled labor force with wide gap between school education and actual work and lack of bipartisan consensus even much-promising Make in India drive is vulnerable to die a mourning death like some of the robust initiatives of the previous NDA government.
For the people of India, it is a phase of change, something that we have always known, is fended off by stakeholders. Remember, change is the originator of furtherance and it may look deterrent, but is not always so. For PM Modi, use of apt change management techniques will help a lot to let people identify with government's endeavors, and this is what that will make him an acceptable leader, like India's former PM, Sh. Atal Vajpayee, applauded by all, even by sheer opponents. For better connect, monthly report of tasks done, along with evaluation bya group of judicious and unbiased appraisers, is desired. All in all, yes, there exists no mutually acceptable and foolproof methodology to judge whether the government of world's largest democracy delivered as per expectations or not, for expectations themselves are vague. Sure, however, is that India's standing in this one year has unquestionably upgraded, so have pluses flown to the common man. But, interminable expectations still await you, dear PM, and these can be a driving force during the remaining four years.