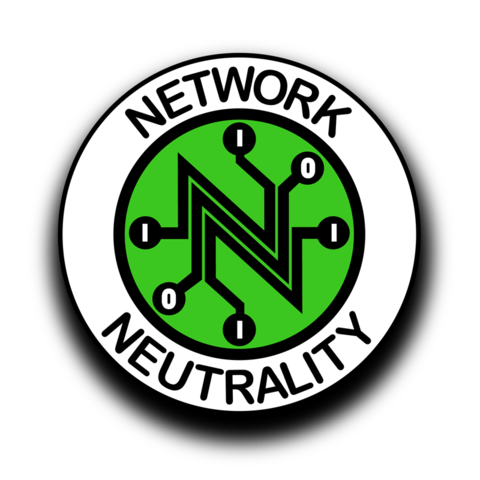 Just at a time when I was struggling hard to comprehend my son's friend's idea of linking the ambulance service in the capital city with various hospitals via GPS tracking technology and an easy-to-use mobile application, this talk of the town, 'net neutrality', erupted, and all my plans to back his project with some initial funds came to hold. After learning that if service providers are given unasked jurisdiction over determining what services (websites and web applications) can be made freely/ cheaply accessible to the users, it is self-understood that innovators and thinkers would indeed breathe the last of their skills. For say, had my service provider given me an option 10 years back to use Orkut, a Google-backed social networking application free-of-cost, which means all my surfing would have cost me nothing except minimal fixed charges, I would have never explored Facebook, and you would agree that Mark Zuckerberg would not have become one of the world's richest and most influential entrepreneurs. So now my due diligence exercise for the ambulance project remains suspended until TRAI decides on this crucial matter.
Net Neutrality- This may look complex since it takes account of technical equations like protocol, bandwidth, ISP, bundling and deep packet inspection; however, as a layman and a regular user today of internet services like YouTube, Google, Gmail and Flipkart, this can be construed as against discriminating between services available over the net by internet service providers, by way of reaching a deal with specific web applications, of course in exchange of money, to allow users surf these applications at comparatively higher speed and cheap data charges. This boils down to the state that when we would have an option to just pay throw-away prices to access particular prominent websites, we would refrain from trying anything that exists outside this sphere, thus putting the groundbreaking works of new aspirants at menace. The most recent of such endeavors was the Airtel Zero, that aimed at partnering with few players and tempting consumers to go for attractive packs and restrict their net usage to just these notable services. The outcome is 'Preference over Others', this time not on caste, color or power, but on how willing are they ready to compensate the service provider/s on behalf of the consumer.
And if at all this comes true, I am sorry for my young friend who dreamed of lessening the pain of panic-struck individuals for whom calling an ambulance at odd hours is like a miracle come true. Had you been able to come up with this a few years back, this may have helped Nirbhaya, and you could have been quite established now to pay service providers for adding your application to 'premium' list. Clear winners, if net neutrality is not attained in India, will be the telecoms and handful of application makers, and losers would include all the remaining ones. While for new entrepreneurs, roads to success will be blocked, for the users, competition would be slayed; hence ultimately, we would end up paying more for time-worn facilities having relished the initial discounts, mouth-watering offers. Do not also forget the 'pro-rural and pro-poor' service, internet.org, as announced by Mark Zuckerberg, which will do nothing except promoting just Facebook and few others, real accessibility to knowledge will remain unattained.
I was imagining, had this concept of 'fast' and 'slow' lanes and severely cheap internet surfing have evolved 10 or 15 years back, Wikipedia, our trusted source for all-around information, which runs as a not-for-profit service, would never have managed to reach the existing stage. And until this ease of access is equitable, how can the government of India even envisage success of the much-promising Digital India drive? For inclusive growth, open internet is much-desirable, is indeed a pre-requisite. Identify this- now when the ones batting for non-neutral internet say that despite being world's no. 3 with respect to number of internet users, our penetration (users from within the country's overall population) is merely 20 per cent (that of the United States is 85 per cent), they wickedly overshadow the very basic verity that access to limited platforms like Facebook and Gmail will be of no use to farmers who need reliable information and forecasts on weather and agriculture, and their children who need lessons on Chemistry and Math, not just social networking.
Net neutrality, in true sense, not just favors indiscrimination towards web applications, but it also is the guiding principle for free speech, right to communicate and of course, social justice. Today, when the political party leading the nation used social networking as a way to reach the otherwise unreachable, when you and I are very much enabled to interact with our friends/ relatives outside the border of India via Skype and WhatsApp, when a click gets us a taxi and when hidden talent in far-flung areas becomes 'viral', concepts like paid prioritization and discrimination against the content flowing in the network find no legal place. Don't forget, nothing in this world comes for free or cheap, applications that will run on our mobile phones without consuming much data will bear the cost of this data and ultimately the same will be borne by us.
For real and sustainable development and power in the hands of people, internet is to remain open and indiscriminative. I stand for 'Net Neutrality', so do I except from you.