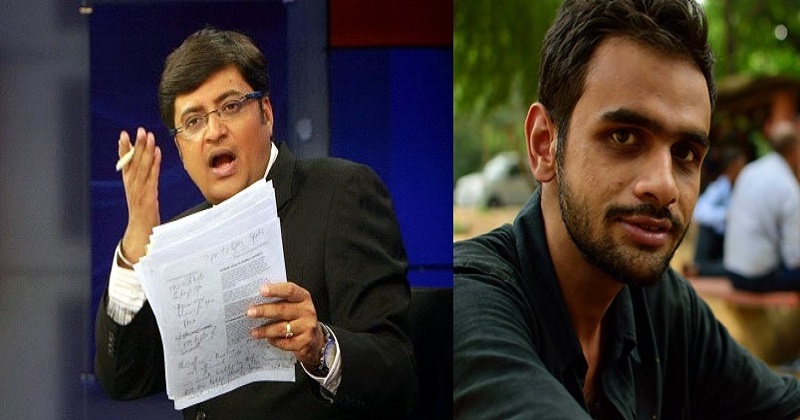 Two recent happenings bear a very strong, yet undeliberated, connection. One is the sale of eight F-16 fighter jets by the US to Pakistan in the name of assisting the latter in combating terrorism, and the other is the protest march carried out by a group of students in Jawaharlal Nehru University followed by charges of sedition levied against them and subsequent outpour of support for the guilty from various political parties. As we know that the JNU protest, led by president of JNU student union was to mark the death anniversary of a terrorist, Afzal Guru, hanged by the Indian government over charges of militancy, we can relate the two events cited above with no trouble. Pakistan has been using its land and resources to target India's sovereignty, and this work, when financed by foreign nations like the US, is executed by men like Afzal Guru and Yakub Memon. Then there is another incident of the avalanche in Siachen that took away from us men of courage safeguarding us from any external attempt aimed at our peaceful existence.
The irony is that all political parties, activists, journalists and intellectuals will condemn unanimously the sale of fighter jets to Pakistan, they will also recognize the martyrdom of soldiers of Siachen, but they will be divided over the issue of protests by students in campuses that are undoubtedly a slow and silent war on country's sovereignty, this contempt of court will escape the eyes and wrath of so-called seculars and neo-nationalists. And when backing for such appalling and seditious events comes from political parties, the milieu becomes even more worrisome since men from these parties are eventually in the race to represent us in state's and union's legislatures, are then liable to protect the country from any external threat, leave aside the economic gains, which after decades of independence are left to the sole shoulders of the general public. Finding support in procession and demands of JNU protesters by popular mass leaders like Rahul and Kejriwal tells how bad we are sunk in political play. Ill-interpretation of our rights to protest has led to a condition that religion, caste and class have emerged as sole political weapons to grab power.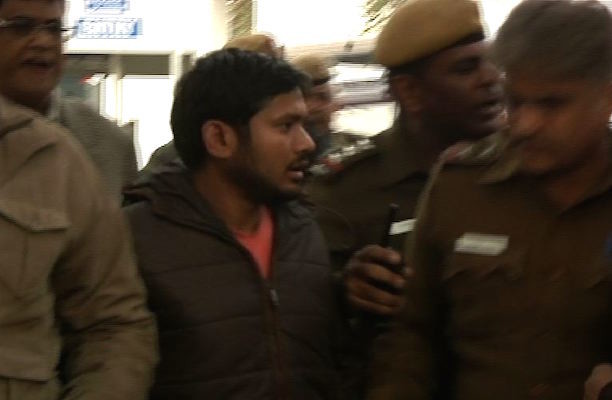 Let's analyze this. In the pre-independence India, nationalists were able to communicate their ideas and mobilize the mass through freedom of speech and expression. Whenever the colonial government proposed any legislation that was to curtail the liberty of Press and freedom of speech, it was solidly opposed by mass movements. Nationalists of that era, even the socialists and communists, knew what freedom of expression is all about and they used this weapon to free India of the clichés of imperialism and foreign domination. But what have the socialists and communists of today made of this freedom? Or should we not say that they are just using these universally acclaimed ideologies of Marxism, Socialism and Communism to propagate just their lone idea of power and corruption. While Jawaharlal Nehru and Lala Lajpat Rai infused in the youth the spirit of Swaraj (self-rule), the so-called communists and secularists of today are instilling divisive politics and anti-nation belief in the same youth through campus politics. Sad that men like Marx and Lenin are being replaced by Afzal Guru and Yakub Memon.
Not all men from politics had the time to deliberate the conditions of soldiers fighting at the highest battlefield in the world, the Siachen Glacier, but they obviously had enough time to say that the suicide of Hyderabad University student, Rohith Vemula, was linked to oppression of the backward and to political vendetta, they had all the courage to condemn government's action against Kanhaiya Kumar, the student leader who is linked to Left wing and was the hero of the 'The Country without a Post Office' exhibition that reminisced the death anniversary of Afzal Guru, the conspirator in Indian Parliament terrorist attack. No one asked for an unbiased investigation into the matter of Vemula's suicide and his protest against death penalty for Yakub Memon, but yes, so many leaders called it an institutional murder, an evidence of oppression of Dalit. Sad, Indian politicians have such devotion for any incident that can bring them political advantage; they however have no concern for anti-India happenings and the grave misuse of freedom of speech.
Campus politics in India was endorsed by the pre-independence nationalists who saw youth as the driving force for democracy and socio-economic betterment. And that happened as well. Ills like untouchability, child marriage, landlordism and communalism were fought by politically educating the universities of India of that time, and even today we are reaping the benefits. In the post-independence India, however, when politics shifted from nationalism to attaining votes and majority, universities became a fertile ground for class-based and religion-based politics; violence and use of muscle and money power in university elections are enough to substantiate this. Slow and steady shift like this has brought us on the verge of encouraging anti-national protests in campuses with backing of the constitutional right, the freedom of expression. It is a shame that once known for its sheer academic excellence, the JNU today is infamous for scandals ranging from sex to drugs and violence to anti-national protests.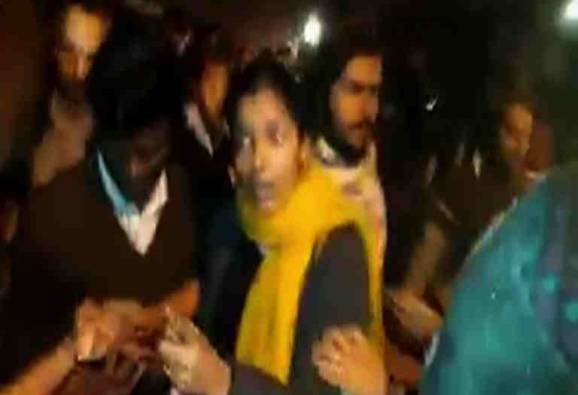 Charges have also been levelled against daughter of one of the influential communist leaders of being a part in the anti-India sloganeering in JNU. Not hard it is to imagine an India that would one day be led by student leaders with such seditious vision, if they are let free to propagate their ideas, as demanded by activists. Think of a time when these people would represent us in state legislature and in the Indian parliament; and then a bill tabled before them to exclude the judiciary from trying terrorists in courts and a provision in the same bill that would empower MPs and MLAs to set free any anti-national element and even declare the formerly hanged ones as martyrs, on public demand; and selling of fighter jets to Pakistan in the name of helping our neighbor in counter-terrorism, and also allowing undeterred infiltration at the borders. Yes, this can be a milieu one day if the government is condemned, not commended, for arresting people like Kanhaiya Kumar and for booking SAR Geelani (acquitted in Parliament attack case) for sedition. Had the Vemula suicide case been left to the discretion of media and opposition, not far was the day when the imagination as above would have turned to reality.
The legacies of Swami Vivekananda, Ambedkar, Mahatma Gandhi, Patel and Bose have time and again been evoked by all, do we, however, truly represent and adhere to their idea of India? Communists, who have proven themselves highly inept after decades of ruling in Bengal, have disremembered that communism was about bridging the divide between bourgeoisie and proletariats, it was never an expression of support for anti-national elements, it was never about obstructing the government from functioning inside or outside the parliament. Processions carried out in campuses or in any of the Indian states endorsing the acts of terrorism and terrorists are a shame for those who call themselves the adherents of Gandhism. Literature on ideology of Mahatma are in abundance and they are enough to tell these so-called neo-nationalists that decades of his struggle was for the betterment of the mass, for all classes, communities, castes, it was never in favor of a divided India. As proponents of civil liberties, Gandhi, Nehru, Patel or Tilak, never endorsed anti-India ideas.
There is a lot that can be state-sponsored- art, literature, sports, science and invention; why then allow these anti-nationals seek state-sponsored acts of sedition? They want the state to allow protests and processions that celebrate acts and death of terrorists, they desire freedom of speech and expression to cross all legitimate boundaries and become a weapon for political advantage. They want India to be divided basis caste, religion and class, they want nation to remain in the grip of communalism, so as to serve their political goals. Now it is up to the common man to either view acts of JNU and Hyderabad University as anti-India or as freedom of speech. It is up to you to decide whether the government is right in charging JNU conspirator for sedition. The burden is on us to protect the sovereignty of India, to respect the martyrdom of soldiers of Siachen and Kashmir, it is on us curb this rising sabotage; else, the parliamentary dream of Ambedkar will be devastated by many more Afzal Gurus and Yakub Memons.