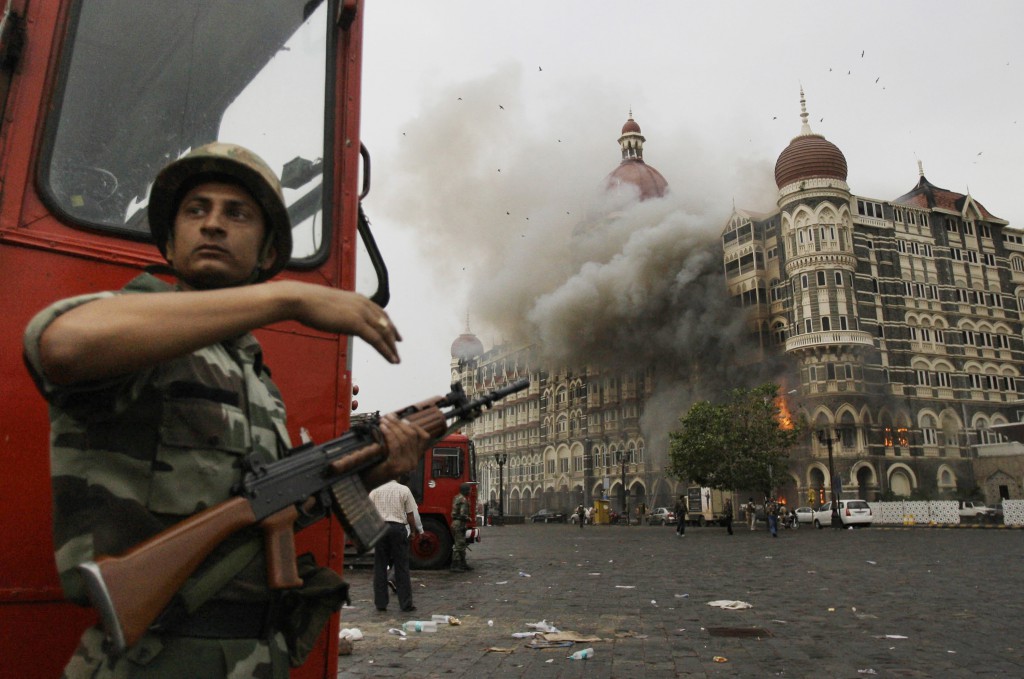 Though there are many kinds of terrorist activities across the globe and their root causes are as varied, without beating around the bush it can be said that the kind of terrorism that most affects India is Jihadi terrorism backed by radical Islamic thought. This is the terrorism sponsored by a series of radical Islamist death cults like the Al-Qaeda, Jaish-e-Mohammed, Lashkar-e-Taiba, Indian Mujahideen, Students' Islamic Movement of India (SIMI), Islamic State of Iraq and Syria (ISIS) or others that draw their inspiration from extreme interpretations of Islam, and make use of religious and sectarian differences to breed hatred.
Most of these terrorists are believers in the Salafi Jihadist movement within Sunni Islam, and they are out to kill followers of other religions, though groups like the ISIS are as keen to kill other Sunnis who do not follow their specific group beliefs as they are eager to kill anyone else. Also, without much ado it can be said that the biggest sponsors of terrorism in India can be found on the soil of Pakistan, under whatever name, be it the Inter-Service Intelligence (ISI), or some terrorist organizations, or bureaucratic and political oligarchies in that notorious enemy country who have vested interest in taking control of certain areas for drug trade, arms trade, giving release to their base animal instincts, or just to hurt India and its citizens, under one or the other pretext, be it the Kashmir issue, or the building of an Islamic Caliphate.
In a bid to nurse their recruitment pool, sponsors of terrorism across India strive to divide the country and its people along communal lines, and club religious followings into polarized umbrella heads such as the Hindus and Muslims, Dalits, Communists, etc. Bridging the sectarian divide and negating the ideological challenges of terrorism by raising awareness is the first step that should be undertaken by the Union government if we are to shrink the recruitment and support pool of terrorists in India. Here, it needs to be emphasized that the most fertile recruitment and support pool for terrorists in India lies within pockets of Sunni Muslims wherein the fundamentalists use all possible means, from radicalizing education to provoking youths to leave the mainstream Indian society in a bid to create and fan a feeling of heightened inequity in a communal context and encourage them to view India from the point of an antagonist. So, if a well-though-out, extensively-researched and elaborate strategy is formulated to nip Islamic radicalism in the bud among Indian Muslims, then half the work will get over because prevention is better than cure.
Furthermore, since the most important instrument of the government to combat terrorism is the police force, the role of the local police can never be overemphasized. As a transparent police force engaged in doing their duty will naturally have a greater penetration into the civic society, and would have greater access to information related to any untoward activities and their proponents, the police leadership should be given all the legal and magisterial powers as well as the freedom, support and infrastructural facilities to enable them to fight the battle against terrorism most effectively. However, here it is worth recalling that though the role of the police has undergone significant changes since independence, it still continues to function according to the 1861 Police Act. As such, currently, our police forces are ill-equipped to deliver efficient policing due to a number of reasons. Hence, there is an urgent need to implement police reforms in a time-bound manner. In this context, some of the measures that should be immediately undertaken to make effective policing possible are enumerated below:
i)    Since currently, the police force is grossly inadequate in numbers to discharge its numerous duties, the police-population ratio has to be improved in right earnest.
ii)    Police constables and officers should be specifically trained and equipped to perform counter-terrorism roles while doing community-oriented policing. Special attention should be paid to sensitizing them with regard to human rights.
iii)   Service conditions of the police officials, as well as the lower ranking constabulary should be improved drastically as soon as possible.
iv)   To enable them to face modern-day challenges, police forces should be rapidly modernized and strengthened.
v)    Poor intelligence being a major cause of police failure, exceptional emphasis must be laid on capacity building and intelligence management to prevent or deal with terrorism, insurgency, communal riots, organized crime, mass migrations and other non-traditional security threats.
Besides implementing the recommendations mentioned above, there is also an urgent need to increase and strengthen border surveillance and intelligence, uproot terror funding and sleeper cells, and immobilize the drug trade and arms supply routes, and counterfeit currency rackets used by terrorists. All these will help in preventing external pressure and infiltration. Furthermore, our Central government needs to take the following measures with strong political resolve and centre-state coordination to effectively combat terrorism:
Develop a solid counter-terrorism policy which is well understood and supported by all stakeholders including all Indian states and international polity.
Regular crackdown on corruption and black money to remove funding and support for terrorists.
Make security of the homeland the priority on which counter-terrorism strategy is based.
Make better efforts for prevention including better coordination between security and intelligence agencies. Moreover, seamless working of the National Intelligence Grid (NATGRID) should be ensured.
Pursue successful investigation and prosecution that builds and boosts morale all around.
Strengthen borders with equal focus on land, air and coastal security.
Upgrade cyber crime-fighting capacity.
Build better and stronger ties between local police, security agencies and civic society.
Always strive to engage in fruitful diplomacy.
Drastically increase video surveillance in public places.
Continuously monitor the internet and social media and track IP addresses of suspects.
Empower the National Investigation Agency (NIA) with more and better staff and resources.
Empower the National Security Guard (NSG) and modernize it along with ensuring its critical coordination with intelligence agencies.
Modernize the Army, Navy, Air Force and security services like the RAW, IB, CBI, etc.
Resort to punitive cross-border surgical strikes as a matter of continued policy.
Create a dedicated cadre for intelligence analysis – currently, we have many for collecting the required data, but very few to connect the dots and draw reliable conclusions and judgments.
Empower the Intelligence Bureau (IB) further – much beyond just handing over the terrorists to other agencies.
Appropriately empower agencies investigating terror, so that they do not keep tripping on legal loopholes.
Change laws in the border states and other terrorist-infested areas to strengthen anti-terror infrastructure and law enforcement.
Create a dedicated agency for crisis readiness, management and response to terror attacks.
Enforce biometric recognition systems at mass transport points including railway stations and airports.
Create actual separate fast-track courts for handling terrorism-related cases, instead of just having session courts burdened with more cases and designated as fast-track courts.
Fully upgrade the Anti-Terrorism Squad (ATS) and ensure its efficient functioning in all the states.
Resolve border disputes with finality and international agreement rather than allow them to keep festering.
Give a major boost to good, efficient and people-friendly governance.
Increase anti-terror movements and surveillance in border areas with the participation of local communities and community heads.
The good news is that the Narendra Modi-led NDA government is already working on many of these points though the hiccups are expected when trying to battle 21st century terrorism with 19th century institutions. Addressing terrorism starts with reducing cash and increasing good governance, both of which are currently on the top priority list of our Union government's agenda.
Once cash is reduced in the economy, the counterfeit currency becomes easier to track, and funding of terrorism through crimes like the drug trade becomes readily detectable and manageable. Once the sources of financing and mobility are cut off, terrorists have little ground to play around, except near the border, where active support from our enemy country Pakistan provides them sustenance. Good governance helps to remove inequity and also restores the faith of the citizenry in the government. As long as people of India are convinced that the government does not lack integrity, and is doing its best for the citizens, terrorists and radical Islamists will have no takers.
Last, but not the least, terrorism cannot be eradicated without the full involvement of the local community and their participation in anti-terror activities. They should be persuaded and motivated to shed the role of mute bystanders or victims. Wherever possible, they should be legally equipped with the requisite infrastructure and weaponry to counter terrorist activities. And for this to happen, a corruption-free environment where people have absolute faith in the government, as well as easy access to justice, is more important than anything else. This is what the Union government is striving to establish right now. We hope when it comes to anti-terror activities, politicians across the aisle will join hands for the betterment of our nation, rather than making hearsay and unsubstantiated allegations against the security apparatus, which would only demoralize it.