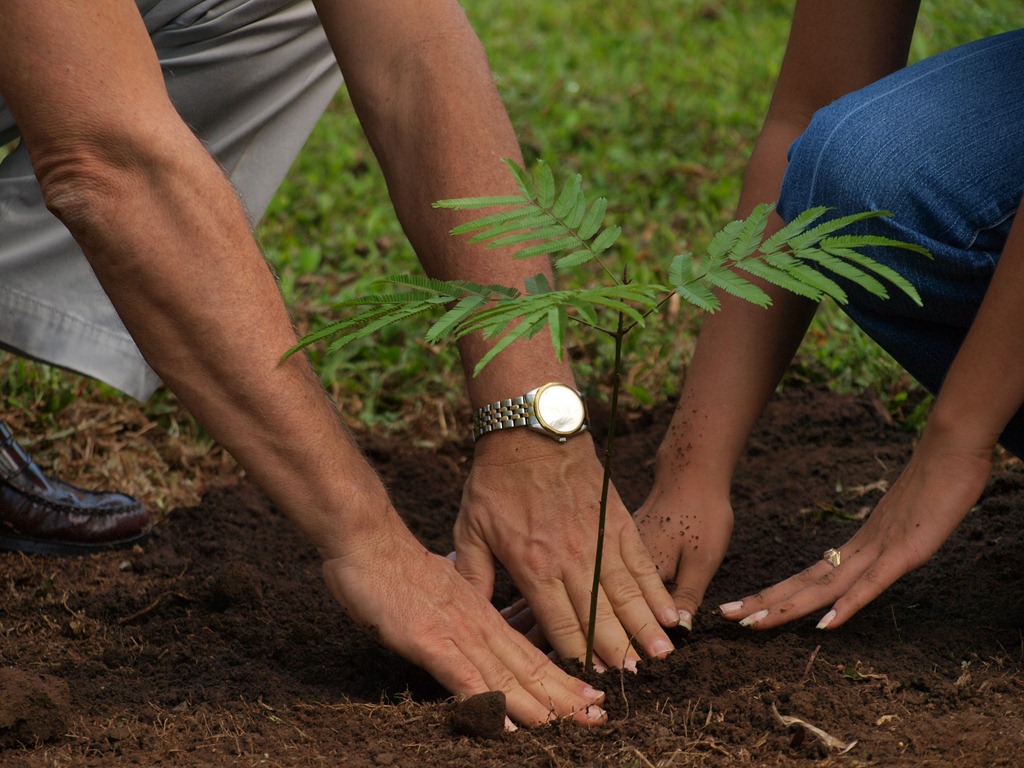 Many of us, if not all, are aware of the term 'carbon credits'. Equivalent to one tonne of carbon di oxide or related greenhouse gases, a carbon credit comes under the realm of Kyoto Protocol, a global drive to reduce emission of harmful gases and thus mitigate the risk of temperature rise. While in early 2014 there were talks about probable losses to companies which had acquired carbon credits by investing in Clean Development Mechanism due to fall in prices below one euro, the other side of the coin came into being in mid this year when the government of Himachal Pradesh earned a handsome amount of money by selling carbon credits to the government of Spain under bio-carbon project. This raised hope for the farmers of the state, who used degraded public land for raising forest under a World Bank-funded watershed project, by making them entitled to a share in this sum.
PM Modi and his counterparts from across the globe deliberated the menace of rising greenhouse gases, their impact on climate, humans and non-humans in Paris with a conflict over contributing to the uphill task of reducing emissions. Developed nations have a different stand as compared to developing ones, more weight can be accorded to the latter since such unparalleled rise in global temperature and amount of GHGs in the atmosphere is a direct aftermath of the industrial era when the west pocketed high profits. Those leather tanneries, deforestations for setting up factories, dumping of waste in rivers and lakes and nil regard to sustainability while assessing projects were all a contributing factor. Having no option than to participate in this worldwide race of industrialization, developing nations followed what they borrowed from the developed ones, thus India abandoned its ages-old culture of environment protection.
Different countries have submitted their Intended Nationally Determined Contributions (INDCs) but what seems an arduous job is their upright implementation. We have seen developed nations, in the past, defaulting on their commitments towards negotiations and agreements on climate. On the contrary, countries like France (which has generated more than 90 per cent of its electricity from non-fossil sources including nuclear and hydro) are performing their parts regardless of any INDCs or covenants. PM Modi's proposal of forging an alliance of solar rich countries is indeed laudable, this, however, demands collaborated labors from over 100 countries, which may or may not bring the expected effects.
It can't be an overstatement if we think of India leading the world in its fight against climate change. Won't you agree that we are an offspring of those who were the best in terms of agricultural output, animal husbandry; we devised Ayurveda depicting use of medicinal plants and herbs; once the country was the finest spot on earth to live in, this is what that attracted colonial powers from around the world to India. Then what is holding us from being the protagonist? Let's discuss a point. Though India is a country with high population density, idle land available with Indian Railways, local bodies and other entities is abundant. This vacant land is either used as dumping ground for waste or as a place for defecation by locals or is encroached illegally by land mafias. In this context, it is to be noted that the CAG Report of 2013 reflected the incapacity of state forest departments with respect to undertaking afforestation and conservation to compensate for loss of forest cover. This loss of cover in the process of industrial growth is obligatory; however is unsustainable.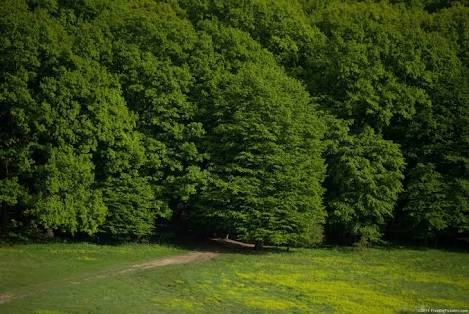 We lack commitment, be it when compensatory afforestation programmes are talked about or when figures pertaining to decline or addition to country's total forest cover are released. An RTI filed by a group of conservationists in 2013 revealed that the country loses around 135 hectares of land every day owing to diversion of forest land to projects for mining, power plants or other industrial exploitations. The irony is that all these are termed as 'development projects' by governments of states; we have almost deleted the word 'sustainable' from our dictionaries, and the authorities clearing these projects boast of job creation and addition to production of consumer goods . Sad but true, only the manufacturing and services sectors of India, or to say of the world, relish patronage from respective governments, agriculture, forestry and allied activities are looked upon as a burden. States of Maharashtra, Madhya Pradesh, Chhattisgarh and Jharkhand, which were gems when land under forest cover was talked of, are fast losing greenery as a result of land being diverted to industrial projects.
A hope, however, in this vicious darkness still exists. And a sense of contentment comes from the fact that this does not demand a radical change in policy-making. Here is the suggestion. An appeal to Gram Sabhas, Panchayats at block and district level, Indian Railways and other government bodies to use idle land owned by them for the purpose of planting tree seedlings, resulting into afforestation, which will not only creatework prospects in the area besides saving it from mafia or becoming a landfill, it will also make available 'Forested land' for purchase by corporates in lieu of land purchased for setting up of factories. A sensible approach, coordinated and planned one, will see a real shift in circumstances. An online database of these available forest lands, post-afforestation, for procurement as 'Forest Credits' will deliver on the needs of country's greenery as well as of project owners. Such green use of idle land will boost carbon sinks of India and will complement the state forest departments in their afforestation program.
A rough projection reveals that villages of India, which are more than 6 lakh in number, if opt for average minimum 10 acres each for developing forests over degraded land with community help, along with partaking of cities and towns with minimum 100 acres each, plus the idle land owned by Indian Railways (along with space at both sides of rail tracks) will give afforestation figure of more than 2 crore acres, a lush green cover that India and its citizens crave for sooner than later. Besides, such a program will provide a huge opportunity for rural employment owing to its commercial viability as the growers of forests will be able to sell the same to companies for their afforestation obligations. A 'win-win' situation, indeed.
It is sure that India's drive for clean energy from renewable sources and cutting on emissions will bring pluses, this when complemented with pledge towards afforestation of degraded land across the country, especially in the north-east where forest cover has been decreasing, will make India a significant player in the mission of mitigating the dangers of GHGs and climate change. For sure, apt assessment of soils, climate variations and availability of seedlings is a pre-requisite to ensure that this project turns out viable. While carbon credits, formalized under the Kyoto Protocol, have not found the success they were expected to, India's initiative of 'Forest Credits', if perceived and undertaken with due diligence, will fortify India's vow in response to environmental catastrophe.